Burlesque Basics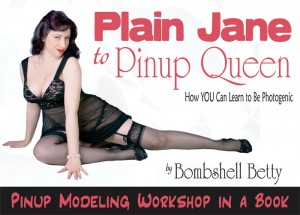 I'm looking for good burlesque tutorials on Youtube and haven't had much luck so far. I'll add any as I find them though.
The best learn at home option I've found is from Bombshell Betty in San Francisco. Click on the link to sign up for her free video series.
Bombshell Betty does a great job of making the basics of burlesque very accessible and easy to get started. She's also a big advocate of body positive stuff for women and doing pin-up photography and whatnot.
It's nice to get familiar with some of the basics of burlesque and pin up perfection at home, particularly if you get intimidated watching the pros in action at a show and are still haven't got the nerve to sign up for a class.
But get your toes wet and move on from there!