On Keeping A Green Tree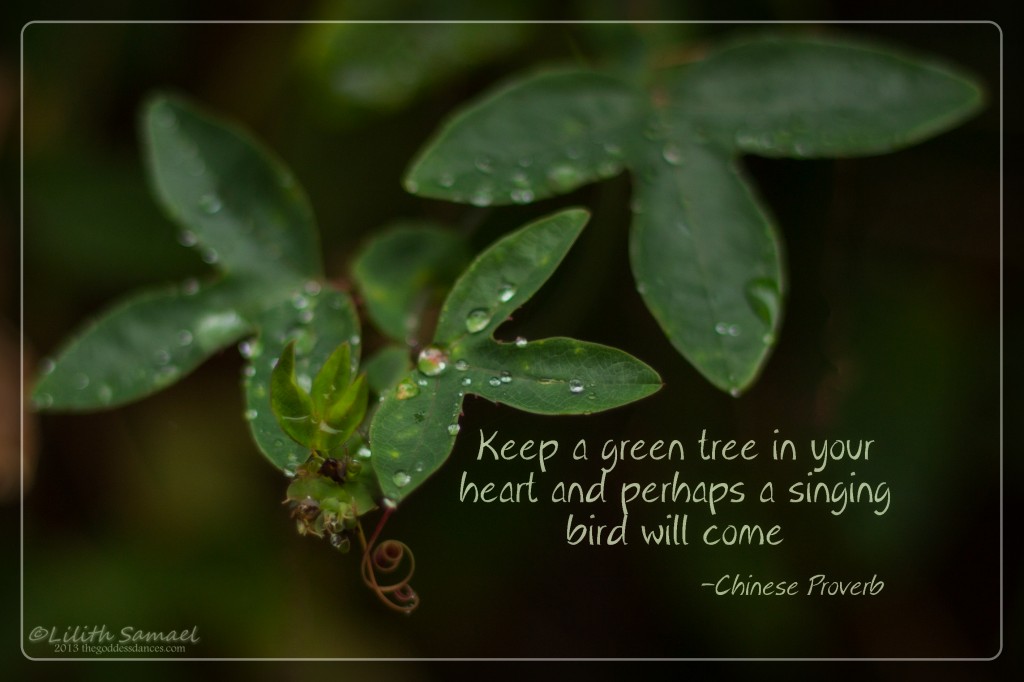 This Chinese proverb in ringing in my ears these days. I have so many blessings and yet, into the sunniest of days a little rain must come.
But I guess we need the rain if we're to have any growth in our souls, right? I don't know if I'm dry, drenched, drowning or what. But I hold this image of green growth in my heart and am keeping an ear tuned to the inner landscape, hopeful.