"Earth Goddess" – More Digital Collage…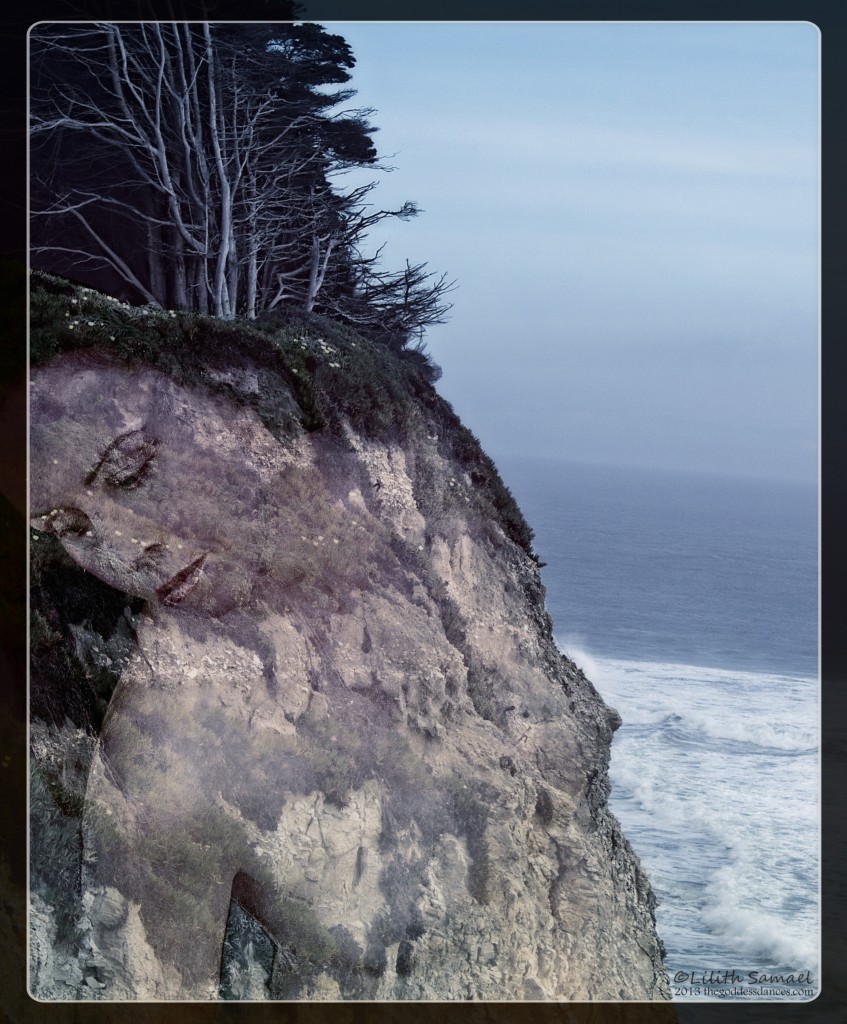 I'm calling this "Earth Goddess".
At least I can see some progress with what I'm doing. Seems like forever I've been playing around with my camera and Photoshop.
These are two pictures I took; one of myself and one over looking the ocean near where I live. There's multiple layers and effects of course but I'm quite pleased finally being able to merge two photos together in an interesting way!